Artemis Dance
Definition: In this context, visualistic (visualistics) is a contraction of visual & mystic. (alias: visualystic, visualystics)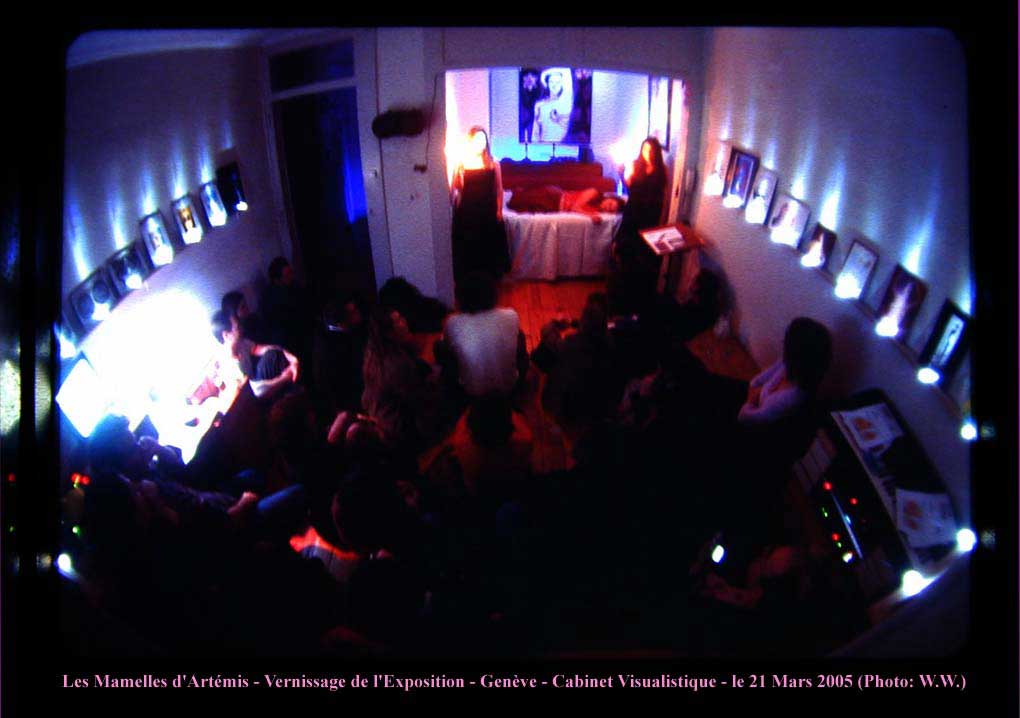 Définition: Dans ce contexte, visualistique est une contraction de visuel et mystique (alias: visualystique). Vgl. deutsch visualistik, visualystik (visuel und mystik).
Danse Artémis - Artemis Tanz
geneva contemporary art
artamis art moderne et contemporain genève
brustmuster



breastpattern - mammotexture
English : A Congregation of « worshippers » of Goddess Artemis (a good name among many others for « Our Divine Mother Nature »)
are enjoying some artistic celebration - just as the philosopher Heraclitus (Herakleitos, Heraklit, Heraclite) did 2500 years ago.
Deutsch (german) : Brustkultperformance (sounds like english : i.e. breastcult performance, in a non pornographic sense).
Français (french) Les Mamelles d'Artémis - Vernissage de l'Exposition - Genève - Cabinet Visualistique - le 21 Mars 2005
Performance : Catherine Désirée Fernandez, Valérie Glasson et Laura Parrat. Piano : Ralph Kundig
Reference : Goethe - Photos : Wolfgang Wackernagel


transfiguration 22. 01.1999
Matrix Mysteries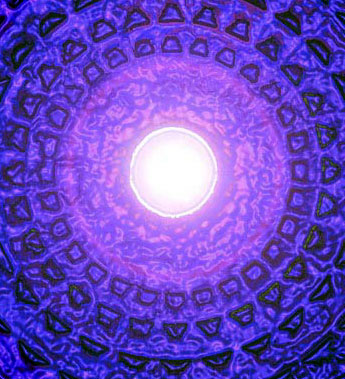 Les Mystères de la Matrice
English : 'Nature loves to conceal itself' (phusis kruptesthai philei).
This fragment is part of book that Heraclitus deposited, as tradition reports, in the temple of the famous Artemis of Ephesus. A book reputed to be obscure and without a title, in which he is supposed to have summed up all his knowledge. The statue at Ephesus must probably have given a glimpse of a definite similarity to those matriarchal cults of prehistoric origin (such as the Willendorf Venus, for example, or the well-known statues found in Malta). In this case we have a black wooden idol with a bare bosom and sometimes up to three rows of breasts, whereas the lower part of the body was enclosed in a narrow sheath decorated with various animals and other diverse ornaments (according to the copies discovered: trees, plants, stags or other wild beasts which she fed and protected). In short one of the most ancient representations of Our Lady (Notre Dame) Nature. Cf. Book review by Wolfgang Wackernagel, The Genius of Our Lady Nature. Notes from a reading of Le Voile d'Isis. Essai sur l'histoire de l'idée de Nature by Pierre Hadot, in Diogenes N° 207, London, Sage Publications, July-September 2004.