UTOPOETICS
Constitution de la Symbiosophie
approuvée par la Panarchistische Verfassungstelle
Poste de Constitution Panarchiste • Expo Utopics 2009 à Bienne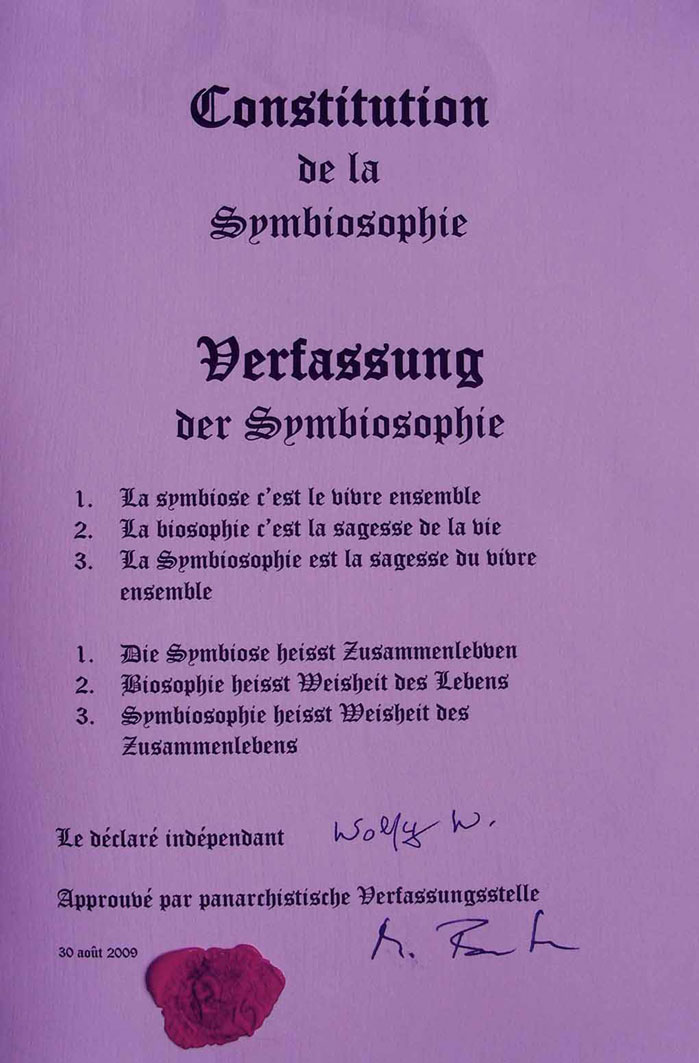 Constitution of Symbiosohy
Verfassung der Symbiosophie • Expo UTOPICS 2009 Biel
Liens • Links :
Utopics Official • FR - DE - EN
« L'exposition Utopics qui a décidé de se consacrer entièrement à l'exploration de nouvelles utopies
concrètes est un must pour tous les amateurs d'art de Suisse et d'ailleurs mais aussi
pour les familles c'est pourquoi il ne faut la rater en aucun cas. »
*
Total Gesponnen :
Wo ist : « La Pierre Symbiosophale ? »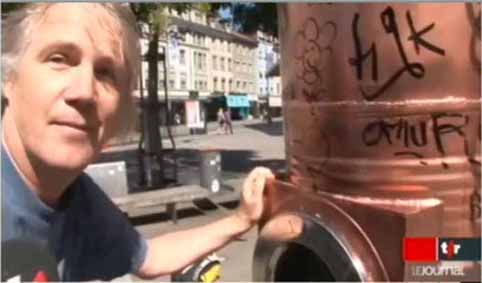 Alambic « Unspunnen » du Groupe Bélier à Bienne, le 30 Août 2009
qui contiendrait la fameuse Pierre d'Unspunnen enfin retrouvée ...
Expo Utopics August 30th 2009
First picture above : Pharao Parsifal (Ref. : Graal alias Grail ?) at Monopteros Pavillon Felseck. The announced « Blasphemy
in presence of the Ambassador of the Sun » did not take place, because the weather was too nice and/or because
no blasphemator turned up on that peaceful day. Next pictures : « Beautiful Steps » by Lang and Baumann,
Al-Ambic with alleged Unspunnen Stone, by the group Aries-Widder alias Bélier,
Signing of the Symbiosophic Constitution by the Artist
Martin Beutler, Parc Elfenau*, etc ...
* French: Avec grenouilles en kit
à transformer en princes-charmants
moyennant bisous ...

* * *
Villa Unspunnen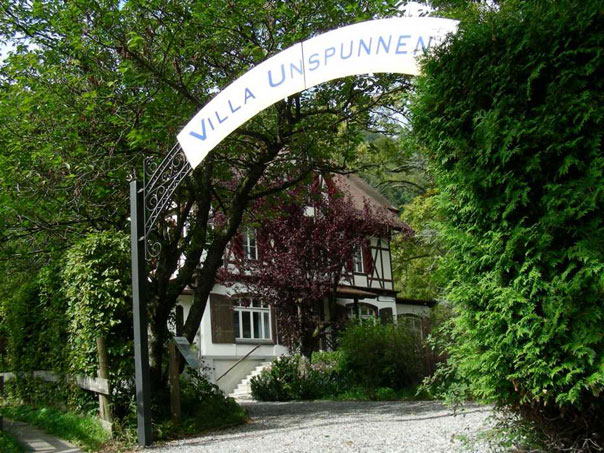 friedensforschung - peace research - recherche de et sur la paix

* * *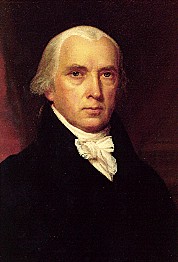 James Madison (1751-1836)
formulated an unorthodox way of preventing religious conflicts.
One may or may not agree with him, yet I found it worthwhile
to mention him on this utopian page.
"multiplicity of sects . . .
is the best and only security for religious liberty
in any society. For where there is such a variety of sects,
there cannot be a majority of any one sect to oppress and persecute the rest."
Cf. FOUNDING FAITH. Providence, Politics, and the Birth of Religious Freedom in America
By Steven Waldman, Random House / Review By Michael Dirda Sunday, March 9, 2008 :
America owes its religious freedom to men with unorthodox views of God.
http://www.washingtonpost.com/

* * *
Some examples of « symbiosophic » gatherings ...
Geneva Peace Conference
October 9th 2002

Geneva, Switzerland :
A City of Contradictions
By Stephen Henderson

WWF Suisse

« Teste ton empreinte écologique »
au stand du WWF (World Wildlife Fund) Suisse
31e Paleo Festival de Nyon, le Samedi 22 juillet 2006

A nice example of transconfessional symbiosophy
Aut si vis : oecumenism, i.e. œcumenism
(Greek: oikumene, erroneous type: eucumenism, eucumenisme)
The Taizé annual community meeting at Geneva Palexpo
December 28th 2007 to January 1st 2008
Un bel exemple de symbiosophie transconfessionnelle, alias:
oecumenisme, i.e. œcuménisme :
La 30e Rencontre Européenne de Taizé à Genève
du 28 décembre 2007 au 1er janvier 2008
Some External Links :
Première rencontre de Taizé à Genève!
La Communauté de Taizé (french)
The Taizé Community (main page)
La « Symbiosophische Verfassungstelle » est étrangère à l'organisation
de ces manifestations symbiosophistes spontanées, car certifiées
indépendantes de notre institut virtuel de symbiosophie.

* * *
SYMBIOSIS & BIOSOPHY
The Symbiosophic Institute
Symbiosis can have a negative and a positive meaning :
ask any old couple - they can tell you why some
wisdom of living together is needed
biosophie & symbiose



symbiosis & biosophy
INSTITUT VIRTUEL DE SYMBIOSOPHIE
VIRTUAL INSTITUTE OF SYMBIOSOPHY
VIRTUELLES INSTITUT FÜR SYMBIOSOPHIE
symbiose & biosophie


biosophy & symbiosis
A propos
Sym - Biosophy :
Dr Ignatius Paul Vital Troxler (1780-1866)
le premier biosophe - der erste biosoph - the first biosopher
Elemente der Biosophie - Elements of Biosophy (Wien / Vienna 1806)
Symbiose und Biosophie - Symbiose et Biosophie - Symbiosis and Biosophy
Weisheit des Zusammenlebens - Sagesse du Vivre Ensemble - Wisdom of Living Together
LIENS / LINKS
TROXLER LINKS :
Wikipedia - IPV Troxler - Biosophy (english)
http://en.wikipedia.org/wiki/Biosophy
FOOTPRINT LINKS :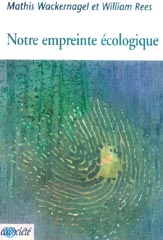 Mathis Wackernagel & William Rees
Our Ecological Footprint
Notre empreinte écologique / Ökologischer Fußabdruck
http://www.footprintnetwork.org
http://www.redefiningprogress.org
http://www.global-vision.org/wssd/wackernagel.html
http://www.oksustainability.org/news_footprintarticle.php
http://de.wikipedia.org/wiki/%C3%96kologischer_Fu%C3%9Fabdruck
Footprint Quiz : http://www.myfootprint.org : Footprint Quiz
* * *
ECOLOGY-LINKS :
Wikipedia - Ernst Haeckel - Ecology (english)
http://en.wikipedia.org/wiki/Ecology
BIOETHICS-LINKS :
Wikipedia - Bioethics (english)
http://en.wikipedia.org/wiki/Bioethics
* * *

* * *
? LUPUS LINKS ?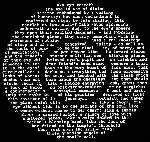 homo homini ...

* * *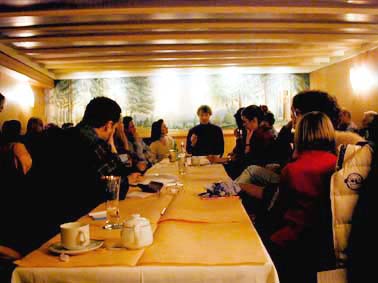 tisane symbiosophique - symbiosophische teekanne - symbiosophic teapot
* * *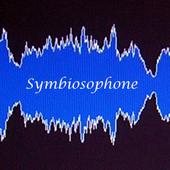 Le Symbiosophone
*
* * *
Bientôt :
« Gundebald »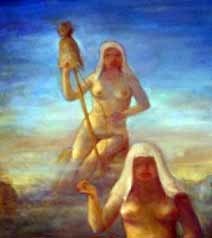 La Nouvelle Revue Urd-Yonique du Vatelier
ad
The Virtual Institute of Geobiosophy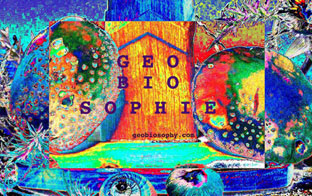 L''Institut virtuel de Géobiosophie
créé par mon ami Nicolas Bordier
dans la sillage de la
Symbiosophie
* * *
*

* * *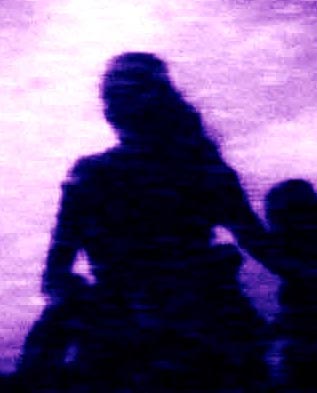 * * *
Le Seinbiosophone (humoristique)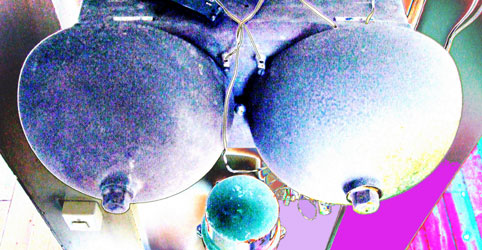 English : The Symbiosophone (humorous) - Deutsch : Das Symbiosophon (humoristisch)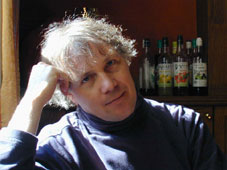 OPEN SOURCE
No © / Pas de © / Kein ©
« There should be no copyright on 'symbiosophy',
as symbiosophy was created to be a part of common language.
By essence can symbiosophy only be 'open source', as - due to its
transdisciplinary nature - it may become significant to everyone.
Ah, and by the way : symbiosophy is not a science,
but scientists are welcome to symbiosophy. »
(Wolfgang Wackernagel, inventor of the term symbiosophy.)
« Il ne devrait pas y avoir de copyright sur le terme 'symbiosophie',
car la symbiosophie a été créée pour faire partie du langage commun.
En vertu de son essence, la symbiosophie ne peut être que 'open source', car - en raison
de sa nature transdisciplinaire - elle peut devenir significative pour tout le monde.
Ah, et encore ceci : la symbiosophie n'est pas une science, mais
les scientifiques sont bienvenus en symbiosophie. »
(Wolfgang Wackernagel, inventeur du terme symbiosophie.)
« Es sollte kein Copyright auf 'Symbiosophie' bestehen,
denn Symbiosohie wurde erschaffen, um ein Teil der allgemeinen Sprache zu sein.
Wesentlich betrachtet kann Symbiosophie nur 'open source' ausgerichtet sein, weil
- alle Bereiche verbindend - sie für Jedermann sinnvoll werden kann.
Ah, und noch dies : Symbiosophie ist keine Wissenschaft, aber
Wissenschaftler sind willkommen in der Symbiosophie. »
(Wolfgang Wackernagel, Erfinder des Begriffes Symbiosophie.)

IS-ARCHIVES since 1993
English

SYMBIOSOPHY (E)

French

SYMBIOSOPHIE (F)

German

SYMBIOSOPHIE (D)